Tweep List for Twitter
This is a Chrome extension that adds an avatar menu to Twitter for quickly accessing user timelines.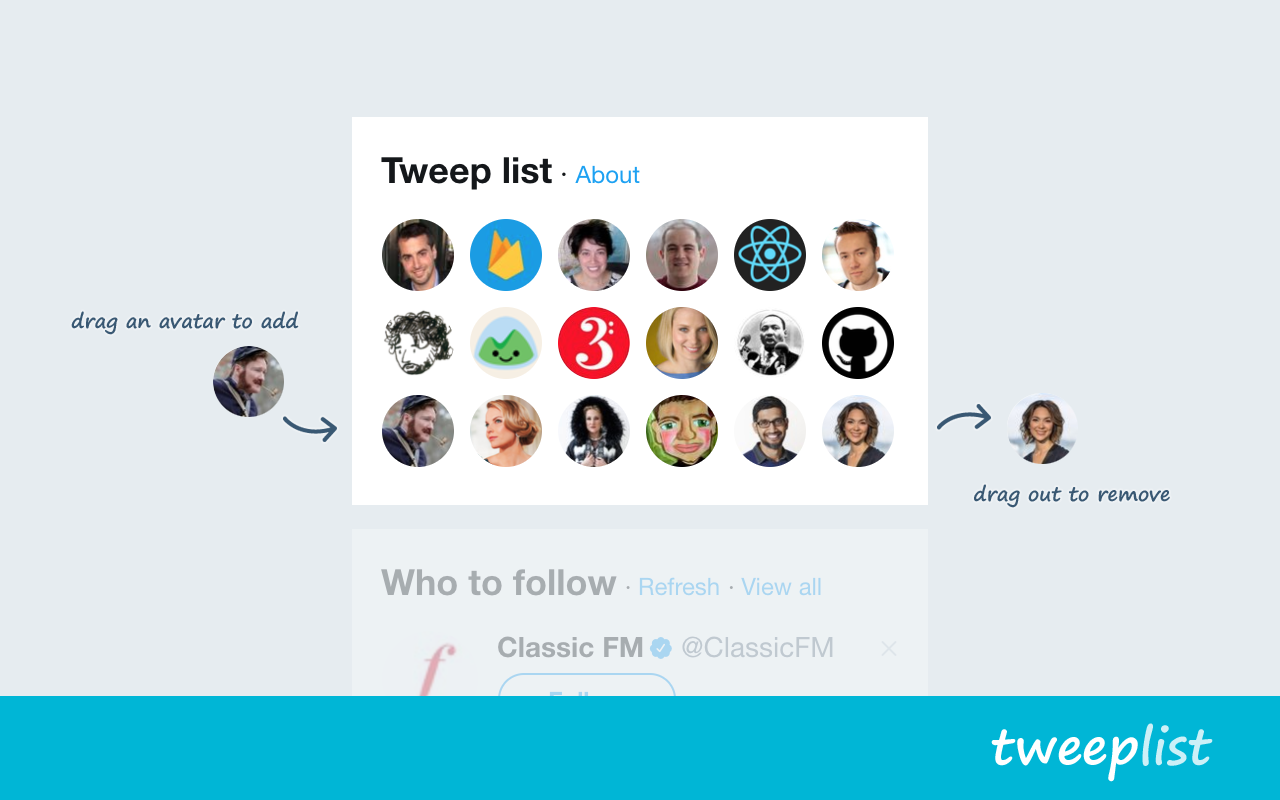 Allows one-click access to user timelines. You can follow people easily without actually following. Syncs your list with your Google Chrome account. View the source code on GitHub or just get it from Chrome Web Store and try.
Easy Window Resize
Another Chrome extension to resize your browser window with a keystroke.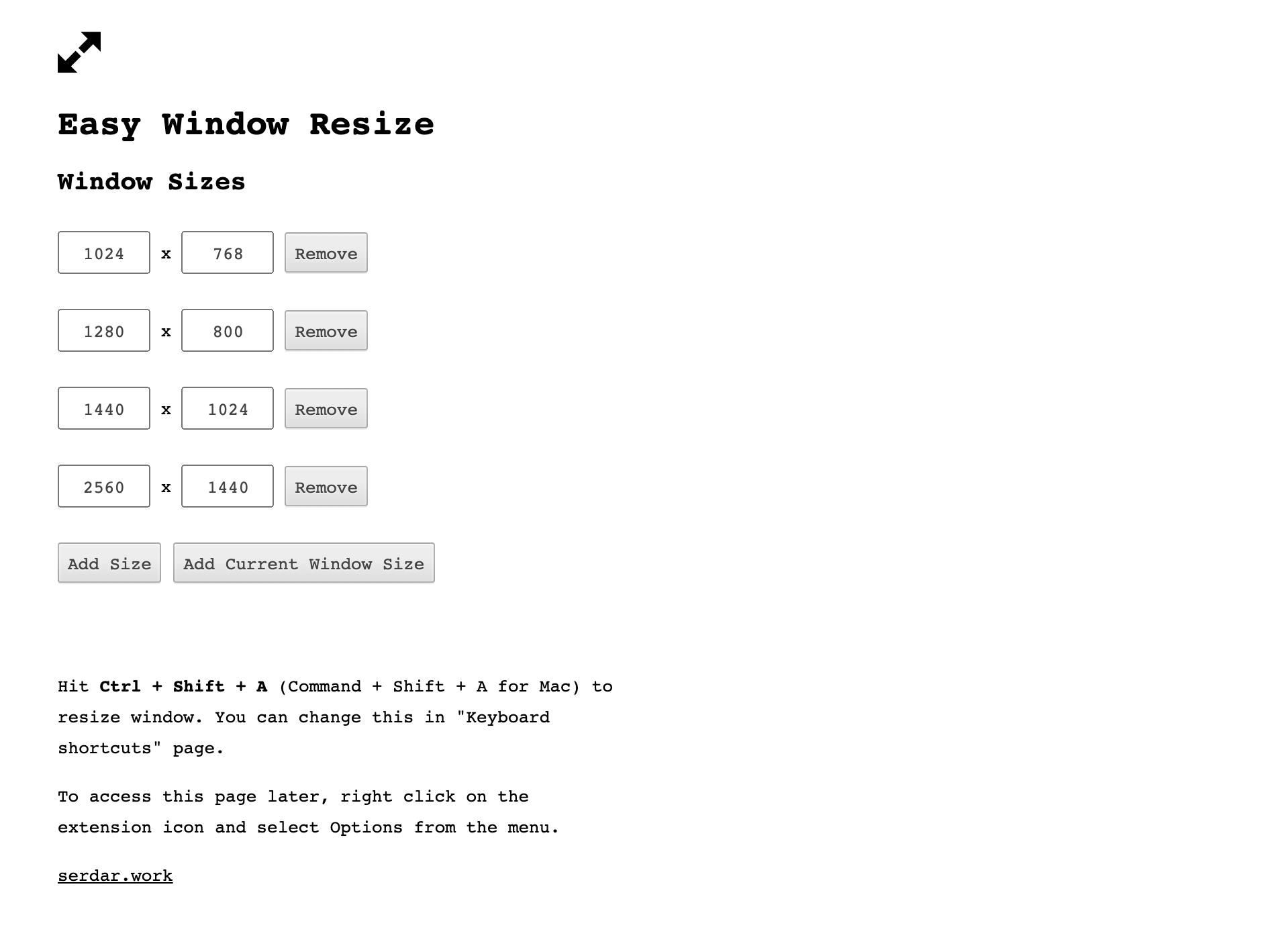 Resizes the active browser window to one the predefined list of sizes. You can add and remove sizes in the window sizes list. As one user wrote, it "does exactly what it's supposed to, and nothing more."